12 Fitness Accessories for your Fitness Routine
Daniël
August 21, 2022
3 mins read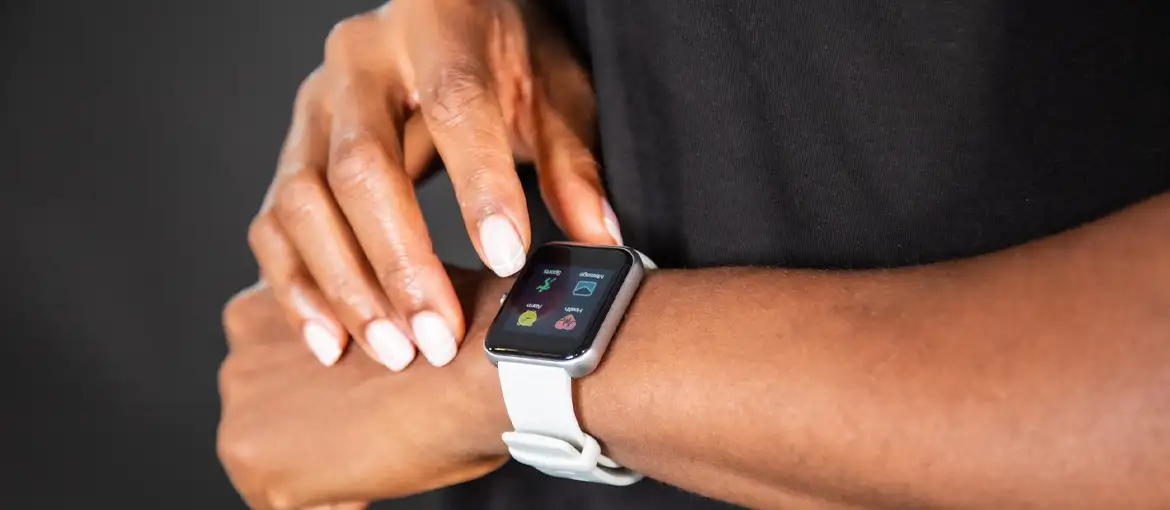 It doesn't matter what exercise you do, there is a fitness accessory that can make your workout more fun and effective.
You can use these accessories at the gym or at home.
Being active is important. 10 Minutes of exercise every day helps to live longer. You will also feel a lot better.
If you want to complete a successful workout, you need the essentials. 
1
Best Fitness Tracker
Charge 5 Fitness Tracker
Fitbit
With the Fitbit, you can easily track fitness goals. You can choose between 3 colors.
The Fitbit has all the latest technology features. You can track everything. You calories burned, your distance, your pace and more.
2
Best Motivational Water Bottle
Motivational Water Bottle
Elvira
Wanna drink more water? Try this water bottle that is motivational. The bottle gives you time markers and pep-talks. 
It may help if you want to stay hydrated and drink more.
3
Best Wrist and Ankle Weights
Weighted Bangles
Bala Bangles
With these weighted bangles, you can have an effective workout in a stylish way. 
The weights are adjustable and you can choose between different colors and weights.
4
Best Resistance Bands
Resistance Bands
Fit Simplify
You can use resistance bands during your workout. It helps improve building muscle and endurance.
In this 5-pack, you have bands with different resistance levels. This allows you to do different exercises with increased or decreased difficulty.
5
Best Adjustable Dumbbells
Select-a-Weight Dumbbells
NordicTrack
These dumbbells are perfect for a home gym. You can change the weights and the dumbbells are compact and adjustable in an easy way.
6
Best Fanny Pack
Slim Running Belt Fanny Pack
Molarun
This fanny pack is comfortable and slim. This belt can be used to store essentials during a workout. 
The fanny pack has storage options for a key, credit cards, cash, headphones and more.
7
Best Jump Rope
Weighted Jump Rope
Crossrope
This weighted jump rope levels up your workout. It has comfortable handles and you can adjust the weight of the rope. 
This rope comes with an app where you can follow a lot of workouts. On the app, there is also a community of rope jumpers who can motivate and inspire you.
8
Best Massage Gun
Massage Gun
TheraGun
This massage gun helps with muscle recovery. It is also good for relaxation.
TheraGun has different attachments that help to treat every part of your body. It has 5 speeds, a comfortable grip and the device doesn't make a lot of noise.
9
Best Foam Roller
GRID Foam Roller
TriggerPoint
A foam roller helps a lot when you have sore muscles. You can use it before a workout as a warmup, and after a workout for faster recovery.
This foam roller from TriggerPoint is a really good option. It has a grid-like pattern that makes it feel like a sports massage.
10
Best Workout Shoes for Women
Kinetic Lace Shoes
Sorel
Great shoes are essential for a great workout. This pair from Sorel is functional and stylish.
The shoes have a cushioned sole and ankle collar. This gives you a lot of comfort and support. The shoes are very light and breathable. 
11
Best Wireless Headphones
Anker Soundcore Wireless Headphones
Soundcore
These headphones are wireless and give you a clear sound. 
The headphones are waterproof. This allows you to use them during a sweaty or rainy workout.
12
Most Fun Exercise Accessory
Exercise Dice
SPRI
With this exercise dice, you can make your workout more fun and challenging. 
On one cube are 6 exercises and on the other the repetitions you have to do.