7 Most Effective Exercises
Daniël
August 14, 2022
4 mins read
Walking | Interval training | Squats | Push-ups | Lunges | Abdominal Crunches | Bent-over Row | Technique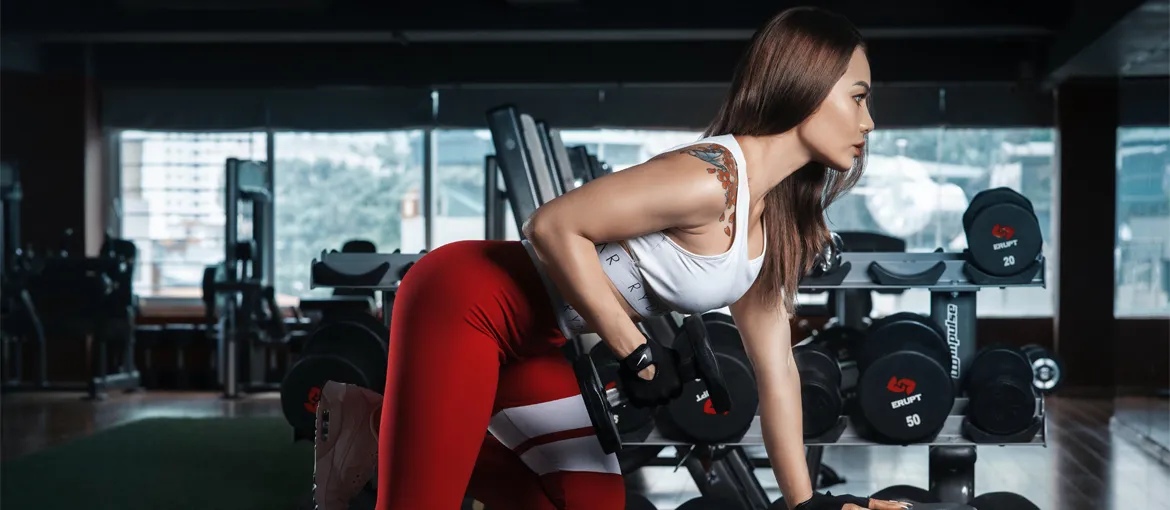 Several experts say that magic doesn't exist when it comes to exercising. 
To see results, you have to put the work in. A lot of people assume that they have to work out for hours every day when they read this.
This is not the case at all. Work out smarter, not harder.
Experts agreed on the fact that some exercises are effective and some aren't. 
Some are compound movements, which means that they target more than 1 muscle group. 
Some are for beginners, intermediate, or advanced fitness people. 
And some exercises focus on burning calories.
So what exercises are the most effective? Based on the answers of 4 fitness experts, these are the recommendations:
1. Walking
Cardiovascular exercises are essential for all exercise programs. These exercises make the heart stronger and you will burn calories.
You can walk wherever and whenever you want. Keep in mind that it might be a good idea to invest in good shoes.
Walking isn't only for a beginner. People who are already fit can have a great walking workout as well.
Robert Gotlin, who is a director at a Medical Center, says that you can burn a lot of calories when doing a brisk walk.
You can burn 500 calories per hour with it, he says.
If you want to lose weight by walking, you can. You lose a pound when you burn 3,500 calories.
So if you only walk, you will lose a pound when you walk for 7 hours.
Richard Cotton, who is a spokesman, says that it is recommended to walk 5 to 10 minutes per session as a beginner.
You can slowly increase the duration of your sessions to at least half an hour.
Richard gave 2 more tips: add no more than 5 minutes each session and focus on increasing the distance, not the speed.
2. Interval training
Interval training makes sure that you will see results faster. It will boost your level of fitness and it helps when you want to lose weight.
Ricard Cotton says that your aerobic system will be stimulated when you do interval training. You vary your pace here. 
You do interval training like this: 1 or 2 minutes higher intensity pace, followed by 2 to 8 minutes where you back off.
Do this multiple times during your workout.
3. Squats
Strength training is really important. If you have more muscle mass, you can burn more calories. 
Experts prefer strength-training exercises that train more than 1 muscle group. With squats, you train your hamstrings, quadriceps, and gluteals.
When you perform the exercise, you must master the technique first. Without a good technique, the exercise is not functional.
A good form looks like this: your feet at shoulder-width, a straight back, bend both knees and lower the rear.
It is also important that both knees should be over your ankles all the time.
Think about sitting on a chair. You have the same movement here. The difference is that there is no chair. 
If you struggle with doing squats, a real chair might help you to master the exercise.
Sit down and stand up properly. When you master the movement, try to tap the chair with your bottom and stand up again.
Knee pain is very common and it is also very common that your quadriceps are responsible for it. 
Knee pain when you go downstairs is often a sign that your quads are weak. Doing squats may help a lot because the exercise will strengthen your quads.
4. Push-ups
When you have good form, a push-up will strengthen your chest, triceps, shoulders, and your core.
Push-ups are possible for everyone, whether you are a beginner or at an advanced level. Beginners might start in a standing position.
Start with pushing from the kitchen-counter height. If that is easy, move to a chair. After that, push the floor with your knees on the ground.
The final step is a normal push-up.
A good form looks like this: Your hands should be a little wider than shoulder width. Be in a planking position.
Keep your abdominals and glutes engaged. Lower your body and push it up by bending and straightening both elbows.
During the movement, keep the torso stable.
5. Lunges
With lunges, you train a lot of muscles of the lower body: quadriceps, hamstrings, and gluteals.
Lunges are an exaggerated variant of walking. 
The lunge is more advanced than a squat. Both exercises have in common that they improve balance.
A good form looks like this: Step forward and keep the spine neutral. Bend the knee that you stepped forward with to 90 degrees. 
Focus on keeping your weight on your back toes. Move your knee on the back slowly to the floor. 
Before you hit the floor with your back knee, move up again.
6. Abdominal Crunches
To target the abs, crunches are a really good choice.
Lie on your back and place your feet in a flat position on the floor. Support your head with your fingertips. 
Press down the low back and contract your abdominals. Peel your head, followed by your neck, both shoulders, and the upper back.
Do not pull your neck forward and do not hold your breath.
To strengthen your obliques, do normal crunches and rotate your spine left and right when your back is off the floor.
Be aware that you can't get a flat stomach when you only do crunches. You have to be in a calorie deficit to lose fat.
A crunch will strengthen the abs when done correctly. It won't burn the fat over the abs.
7. Bent-over Row
This exercise will strengthen a lot of muscles of your upper back and the biceps.
It is really hard to explain how to have a good form for this exercise. Watch this video for the right form.
Technique
These exercises are great choices. However, you must focus on good execution.
To prevent injuries, it is recommended that you seek the advice of a fitness trainer. Be sure that you have a form that is correct and safe.