Benefits of Having A Workout Partner
Daniël
August 28, 2022
2 mins read
Friendly competition | More fun | Fresh ideas | Spotting | Less distractions | Regular routine | The bottom line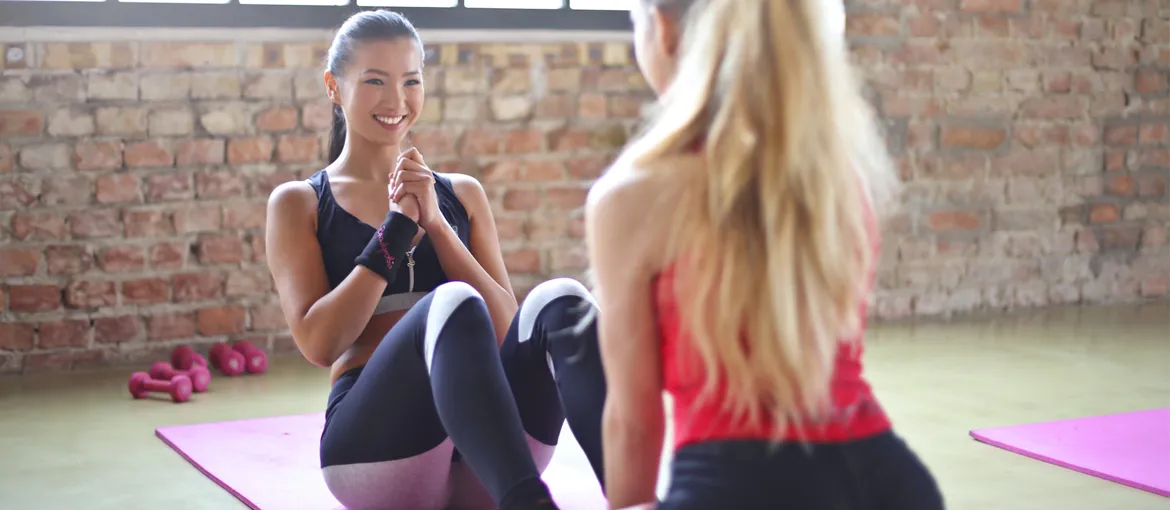 Are you working out alone, with a friend or in a group? Do you notice a personal difference when you train alone or together?
You may want to consider finding a workout partner because it has some great benefits!
Some people prefer to train alone because it gives them more focus. 
But having a workout buddy can make your workout more effective and fun:
Friendly competition
You can challenge each other during workouts. You don't want to fall behind so you push yourself just like your buddy did in his set.
Friendly competition can give you a huge boost.
More fun
During a tough workout, fun is really important as well. Exercising with a partner may give you a bigger smile on your face.
Fresh ideas
You and your partner can give each other new ideas to implement into your workout scheme. Try new things and learn from each other.
When you are bulking or cutting for example, you can help each other with exercises and daily food intake.
Spotting
A training partner can spot you and help you through your last repetitions. 
It can feel more safe and it might give you the confidence and motivation to do another rep.
Less distractions
When you do weight training with a partner, your partner can perform his set in your rest period. 
This enables you to stay more focused and it avoids that you pick up your phone and check social media.
Regular routine
You are more likely to go to the gym when you have a partner. If you don't feel like going to the gym and you are alone, chances are bigger that you skip that day. 
With a partner, you will be pushed to go and do the workout anyways.
The bottom line
Working out with a partner has a lot of benefits. However, some people still prefer to go to the gym alone.
We recommend that you try both for some weeks and do what works for you.