Best Jumping Rope For Exercise
Daniël
September 15, 2022
6 mins read
Jumping ropes overview | Jumping ropes compared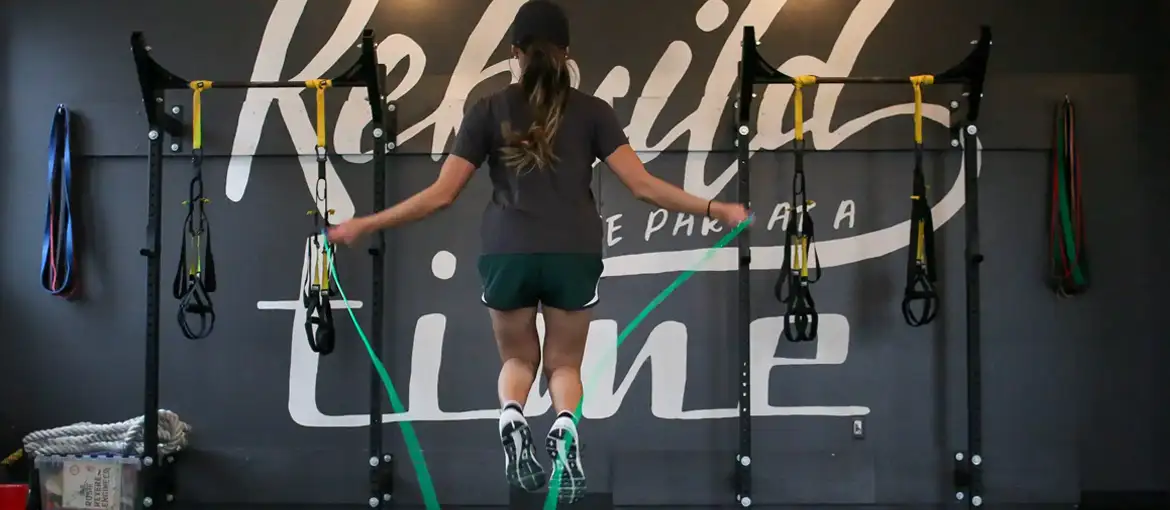 Jumping rope is a great exercise to improve your endurance and muscle strength. It helps you to burn calories for example and this is a good thing if you want to lose weight.
Another benefit is that jumping rope strengthens your bones. The exercise has a high impact and it stresses your bones (in a healthy way).
Lastly, jumping rope will improve your balance and coordination. This is also beneficial.
A lot of people see it as a fun exercise. In addition, you don't need to have a lot of equipment: training shoes and a jump rope are enough.
Check out our list of the best jumping rope for exercise. 
You can add jumping rope to a workout plan in different ways. You can do it to improve endurance, as a warmup, as a finisher, or during a rest minute mid-workout.
Best jumping rope for exercise overview
1
Best overall
Skipping Rope by DEGOL
DEGOL

DEGOL offers you a very high-quality rope that is not expensive at all. In addition, the rope has lightweight handles, including memorizing foam grips. This gives the user more comfort.
The design is made to minimize or avoid bending or twisting. This will improve your control when you jump.
The skipping rope by DEGOL is adjustable, it has about 9 ft. (similar to 274 cm) of rope.
This skipping rope is a bestseller and received many positive reviews. You can say for sure that this is the best jumping rope for exercise.
2
Best for a beginner
BeMaxx High Speed Jump Rope
Bemaxx

When you are a beginner, this one is perfect for you. You will get everything needed to start: wire cables that are adjustable, a great carrying bag, spare parts, and lastly, access to an online training guide.
The handles are anti-slip and it has ball bearings. This is a rolling element. Therefore, all the movements are smooth.
The max length is a little more than 10 ft. (310 cm) and you can adjust it by yourself. It doesn't matter how long you are for this one.
3
Best adjustable rope
Wastou Speed Jumping Rope
Wastou

This jump rope is, again, high quality and you can adjust it the way you want. The max length is almost 10 ft. (295 cm). As a result, this makes it suitable for almost everyone (max 210 cm tall).
A benefit of this rope is that you don't have to cut a cord when you want to adjust it. By using the hex key that is also included, you can make the rope shorter or longer.
The handles of the Wastou rope are non-slip and the rope is made from steel. Therefore, it adds a strength element and it is more durable.
4
Best digital rope
TANGRAM Smart Jump Rope Rookie
TANGRAM

This smart jump is using Bluetooth. As a result, you can use their app (SmartRope) on a smartphone. 
This jump rope tracks your movement and it will show you some metrics: calories, duration, and the amount of jumps for example.
This jump rope is very lightweight and has a durable design. It is also adjustable, to a max length of 9 ft. 10 in. (similar to 300 cm).
5
Best speed-rope
Epitomie High Speed Jumping Rope
Epitomie

This speed rope is very lightweight, so it is easier to jump fast. The jump rope can help you to burn a lot of calories and increase your endurance and agility.
The 2 polymer-coated speed cables are adjustable to a max of 10 ft. (305 cm). It has ball bearings. Therefore, it will be a smooth and fast movement.
Lastly, it has silicone grips that feature anti-slip.
6
Best affordable rope
XYLsports Jumping Rope
XYLsports

This jump rope is really simple, easy to use, and durable. Therefore, it is one of the best choices on this list.
The foam grips are comfortable and the length is extra long. This is adjustable too. 
The rope is designed to last. When you buy the product, you will get a lifetime warranty including a free replacement.
The length of the XYLsport jump rope is 9 ft. 8 in. (295 cm), this is adjustable. As a result, we recommend this product to almost everyone. 
7
Best high end rope
Crossrope Weighted Jump Rope
Crossrope

This jump rope is weighted. Also, it is really easy to use and it is adjustable.
When you buy this product, you will get a heavy and a light rope. It is easy to switch the ropes. You will also get access to their free app, including workouts, tutorials, challenges, and more.
In our opinion, Crossrope offers the best high-end jumping rope for exercise. 
8
Best for children
Livino Jump Rope For Kids
Livino

This one is perfect for kids and adults. It has soft beads, an adjustable length, and handles with anti-slip. 
The beads were made with soft rubber. As a result, this will prevent injuries and it will make it easier to jump.
The beaded design is very flexible. Therefore, the rope will not tangle.
The max length is 9 ft. (274 cm), so adults shorter than 6 ft. (183 cm) can also use the rope
9 
Best weighted
N1Fit Jump Rope (Weighted)
N1Fit

This jump rope has handles with memory foam and a cable that is tangle-free. The rope is perfect for your intensive workout.
The weight of this rope is 1 pound (similar to 0.45 kg). It can help to get your heartbeat up and to get stronger.
It is fully adjustable, you can use the rope at different heights. However, the max length is 6 ft. 6 in. (similar to 198 cm).
10
Best ropeless
Benvo Ropeless Jumping Rope (Weighted)
Benvo

This jump rope is ropeless. This means that you can still jump rope when your available space is limited or you have a low ceiling.
The jump rope has soft handles and those are weighted. It also has short leads. This will simulate the motion when you jump.
Both handle weights are adjustable. You can also change the cord length.
This jump rope is the only ropeless one in this list and therefore the best ropeless jumping rope for exercise in our opinion.
Best jumping ropes compared
| | Price | Length | Level of experience | Use it for |
| --- | --- | --- | --- | --- |
| Skipping Rope by DEGOL | $ | 9 foot (274 cm) | Beginner | Cardio |
| BeMaxx High Speed Jump Rope | $$ | 10 foot 3 inches (312.4 cm) | Beginner | Boxing and cardio |
| Wastou Speed Jumping Rope | $$ | 9 foot 8 inches (294.6 cm) | Intermediate | Boxing and speed |
| TANGRAM Smart Jump Rope Rookie | $$$ | 9 foot 10 inches (300 cm) | Intermediate | Cardio |
| Epitomie High Speed Jumping Rope | $$$ | 10 foot (305 cm) | Advanced | Boxing and speed |
| XYLsports Jumping Rope | $ | 9 foot 8 inches (294.6 cm) | Intermediate | Speed |
| Crossrope Weighted Jump Rope | $$$ | 9 foot 6 inches (289.5 cm) | Intermediate | HIIT |
| Livino Jump Rope For Kids | $ | 9 foot (274 cm) | Beginner | Cardio |
| N1Fit Jump Rope (Weighted) | $$ | 9 foot (274 cm) | Advanced | Boxing and crossfit |
| Benvo Ropeless Jumping Rope | $$ | cordless | Intermediate | Boxing and HIIT |