Recommended Protein Intake For Muscle Gain: How Much Do You Need Every Day?
Daniël
October 1, 2022
4 mins read
Recommended protein intake | High protein foods | Cottage cheese | Different types of protein | Protein for breakfast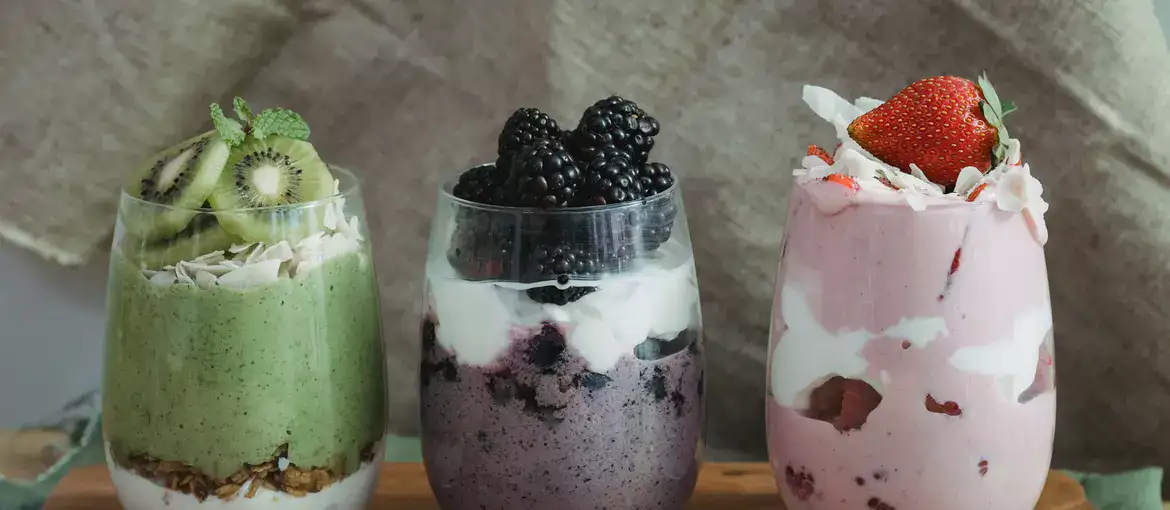 Protein is really important to maintain a healthy lifestyle. You can see protein as the building blocks of your body.

Protein is responsible for making muscles, organs, enzymes, neurotransmitters, tendons, and skin.

Whether the goal is to lose weight, build muscle or maintain your current body weight, your protein intake must be high.

You can reach your goals when you stick to the recommended protein intake.

In this article, you will learn how much protein you should take in every day. Also, we will give you some high-protein food tips that you can buy to reach your daily protein goal.
Recommended protein intake
If you want to build muscle, it is recommended that you eat around 2 grams of protein per kilogram of body weight per day. This is 0.9 grams per pound of body weight.
Best time to take protein
The best time depends on your fitness and health goals.

If you want to lose weight, it is ideal to eat some high-protein snacks between healthy meals.

If you want to build muscle, we recommend that you consume protein straight after or a maximum of 2 hours after a workout. 

In most cases, the most important thing is that you eat enough protein throughout the day. The timing can only make a small difference.

Just focus on getting enough protein every day and divide the intake throughout the day.
High protein foods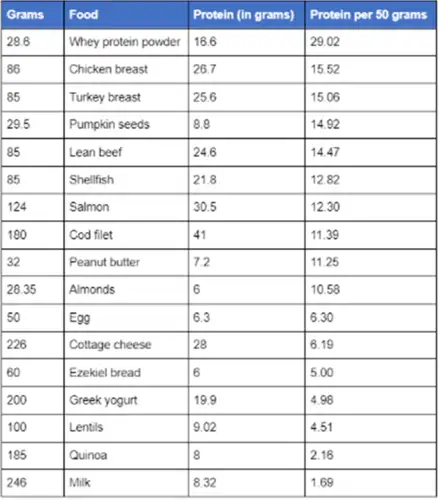 Can you consume too much protein?
As we said, the recommended protein intake is 2 grams per kilogram or 0.9 grams per pound. We do not recommend that you eat a lot more protein.

If you are in good health, a high-protein diet should not harm you. However, when you have chronic kidney disease, you should avoid a high-protein diet.

If you want more clarity, you should talk with a doctor or specialist.
Does more protein mean more muscles?
Protein is essential if you want to build muscle. However, consuming more protein than recommended won't be beneficial.

When you reach a certain level, the protein will be stored as fat. So you won't build muscle any faster.
Cottage cheese
Finally, I want you to pay attention to cottage cheese. This product is low in calories and high in protein.

It is used a lot for losing weight and building muscle.

Cottage cheese contains casein protein. This is slowly absorbed by your body.

Therefore, a lot of bodybuilders eat it before they go to bed. When they sleep, there is a sustained release of amino acids. For this reason, muscle breakdown can be reduced.
More or less protein when aging?
The recommended protein intake of 2 grams per kilogram or 0.9 grams per pound is for people who want to build muscle or lose weight and maintain muscle.

However, the average person only needs around 1.4 grams per kilogram or 0.6 grams per pound. These numbers will go up when you age.

When you are 17 years old or younger, you need around 0.7 grams per pound of body weight.

19-40 year-olds need around 1 gram per pound, 41-65 year-olds need around 1.2 grams per pound, and people older than 65 years should consume around 1.4 grams.

Your body isn't that efficient anymore when it gets older.
Different types of protein
Nowadays, there are so many protein supplements on the market. It is hard to choose 'the best one'. All protein supplements have their uniqueness and benefits.

Whey is the most popular one. This one is being used most of the time. It gets absorbed quickly.

Casein is popular to consume before you go to bed because it gets absorbed slowly. Casein takes around 3 hours.

Milk protein isolate contains whey and casein proteins. You can drink it and it will provide you with amino acids fast but also a couple of hours after consuming it.

Egg protein is consumable when you eat eggs of course. It is frequently used in blends.
Are there animal products in protein powder?
There is no meat in protein powder. Some powders have milk and eggs in them and some (beef and chicken isolate) contain meat derivatives.
Protein bars
Popular protein bars can be really useful when you want to reach your daily protein intake goal.

A high-quality protein bar contains a lot of protein, without a big amount of calories. We ate and compared some popular protein bars, and we recommend this bar for sure.
Protein powder for kids
To grow, children should eat a lot of protein. However, it is not the case that every child should use supplements.

When you give a child an egg, for example, they already consume 7 grams of protein. 7 grams is more for a child than for you because the body weight is probably lower.

The focus should be on having a healthy and varied diet. You can add a protein shake to their healthy diet, but it shouldn't replace healthy foods.
Protein for breakfast
When you consume a high-protein breakfast, it has a lot of benefits. Research showed that your hunger is way less throughout the day when you eat a high-protein breakfast. In this research, they recommend eating 30 to 40 grams of protein for breakfast.