The 8 Best Exercises for Weight Loss
Daniël
August 16, 2022
3 mins read
Walking | Jogging or running | Cycling | Weight training | Interval training | Swimming | Yoga | Pilates | How much weight can I lose per week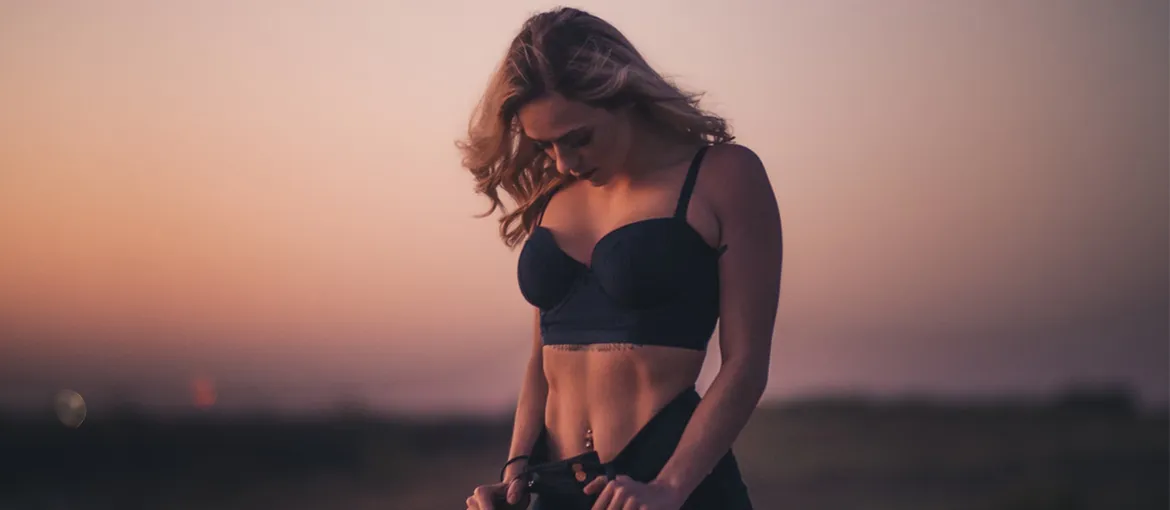 50% of all American adults are attempting to lose weight every year.
A diet is essential, just like exercising. You burn calories when you exercise and this is a key factor.
Also, exercise helps to strengthen your bones, it improves your mood and it will reduce risks of multiple chronic diseases.
Exercising has psychological and physical benefits.
These are the 8 exercises that are the best if you want to lose weight:
1. Walking
If you want to lose weight, walking is a great exercise.
It is an easy way to start and you don't need to purchase any equipment. Also, it is not likely that you will get injured.
Harvard Health mentioned that a 155-pound (70 kg) person will burn 167 calories in half an hour when they walk at a normal pace (4 mph or 6.4 km/h).
20 women with obesity were studied for 12 weeks and it became clear that a 1 hour walk 3 times per week resulted in 1.5% reduced body fat.
Start carefully and do not walk for a long period of time. It depends on your fitness level.
2. Jogging or running
These are both great for weight loss.
Jogging and running seems similar, but it is not. Running is faster than jogging.
With jogging, you burn up to 300 calories per 30 minutes and with running (at 6 mph or 9.7 km/h) you burn up to 375 calories per 30 minutes.
Start at a low intensity and listen to your body. Prevent injuries at all times.
3. Cycling
Cycling is really popular. It will improve your fitness and it helps to lose weight. 
You can do it outdoors and indoors.
At a moderate pace (13 mph or 21 km/h), you burn 280 calories in half an hour.
Cycling is good for weight loss, a reduced risk of heart problems, cancer, insulin sensitivity that will increase and overall fitness.
It is great for beginners, intermediates and advanced people. Also, it does not place a lot stress on your joints.
4. Weight training
With weight training, a 155-pound (70 kg) person will burn around 110 calories every 30 minutes.
You also gain muscle when you do weight training. More muscle means more burned calories at rest.
In addition, studies showed that you also burn calories many hours after a workout. This is not the case with aerobic exercises.
5. Interval training
Interval training or high-intensity interval training (HIIT) is training where you exercise intensely for a short period of time, followed by recovery periods. 
A HIIT workout lasts 10 minutes to half an hour and you will burn a lot of calories with it.
You will burn 25-30% more calories every minute compared to exercises like cycling, running and weight training.
You can do rope jumping for example. You will burn a lot of calories when doing it.
6. Swimming
Swimming is great for weight loss and to get in shape as well.
A 155-pound (70 kg) person will burn around 230 calories every 30 minutes.
You burn the most calories when you are doing butterfly.
7. Yoga
Yoga is a great exercise where you relieve stress.
You do not burn a lot of calories with it directly, however, it offers a lot of health benefits that can have a positive impact on weight loss.
It is likely that you will notice improvements in physical and mental well-being.
Yoga teaches you mindfulness. This can prevent you from taking unhealthy foods for example.
8. Pilates
Pilates is recommended for beginners and advanced people. I may help you in your weight loss process.
You don't burn a lot of calories with Pilates. However, a lot of people enjoy the exercise. This makes it easy to stick to.
So it can help you lose weight, but also reduce (lower) back pain. 
In addition, it will strengthen your body and it will improve your balance, endurance and flexibility.
How much weight can I lose per week
You can lose a lot of weight every week, when you focus on your diet and your exercise program. 
However, it is recommended that you lose between 1-3 pounds (0.5-1.36 kg) per week. This is approximately 1% of your total body weight.