The Best Abs Workout: 6 Exercises That Will Help You to Get a Six-pack Fast
Daniël
August 15, 2022
2 mins read
Planking | Dead bug | Hollow extension-to-cannonball | Dumbbell side bend | Barbell back squat | Bird dog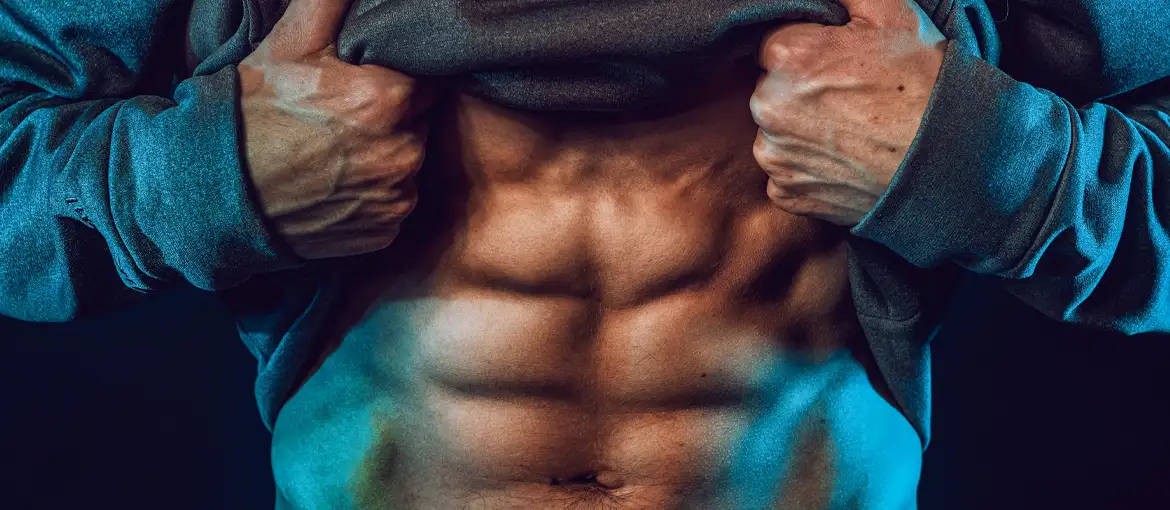 I want to look like Cristiano Ronaldo, what ab exercises can I do to get there fast?

It is not complicated at all: Strengthen your abs and focus on your diet. 

The bigger your abs, the sooner you will see your abs at a higher fat percentage. 

If you lower your fat percentage with a well-structured diet, you are there!

You need a goal, a plan, and some discipline. An app can help you to reach your fitness goals.

The more you stick to your training and diet, the faster you will see results.

A strong core has a lot of benefits. It will avoid injuries and it will improve your fitness activities.

Be aware that it does not happen overnight.

And by now, because the internet spams us with recommended exercises and tips and tricks, it is hard to see a clear path.

That's why we made a list of what we think are the best exercises to strengthen your abs.

You don't need a lot of accessories to perform the exercises.
1. Planking
Lay face down and prop yourself up into a forearm plank position. Align the elbows underneath the shoulders. Ball your hands.

Squeeze your muscles: glutes, back, quads, core, and fists.
2. Dead bug
Lay face up with arms straight and bended knees. Lower your right arm and straighten your left leg. 

Hold for 1 to 2 seconds and come back to the starting position.
3. Hollow extension-to-cannonball
Hug your knees into your chest. Then, extend your legs and arms at the same time into a hollow position. 

Hold this form for 4-5 seconds and come back to the starting position.
4. Dumbbell side bend
Place your feet at hip-width and hold a dumbbell in one of your hands. Your palm must face inwards. Straighten your back and activate the core.

Bend to the side where the dumbbell is, as far as you can. Hold for 1 to 2 seconds and return to your starting position.
5. Barbell back squat
Place the feet at shoulder width. Center the barbell across the shoulders. Lower like you do when you want to sit on a chair. 

Press up to get back to the starting point. Repeat this movement until you are tired. 

Do not use a lot of weight. Focus on the movement and maintain tension in the abs.
6. Bird dog
This is the upside-down version of the dead bug. Start with shoulders over your wrists and hips over the knees. 

Lift your right arm and left leg. Your palm should face the floor.

Pause for 1 to 2 seconds when one arm and one leg are at the same height as the torso. Then, get back to the starting position.