The Best Fitness and Exercise Apps
Daniël
August 17, 2022
4 mins read
How do you decide what the best fitness app is for you | Nike Training Club | Peloton | Centr | TRX Training Club | Jefit | Glo | Strava | Fit Body | The bottom line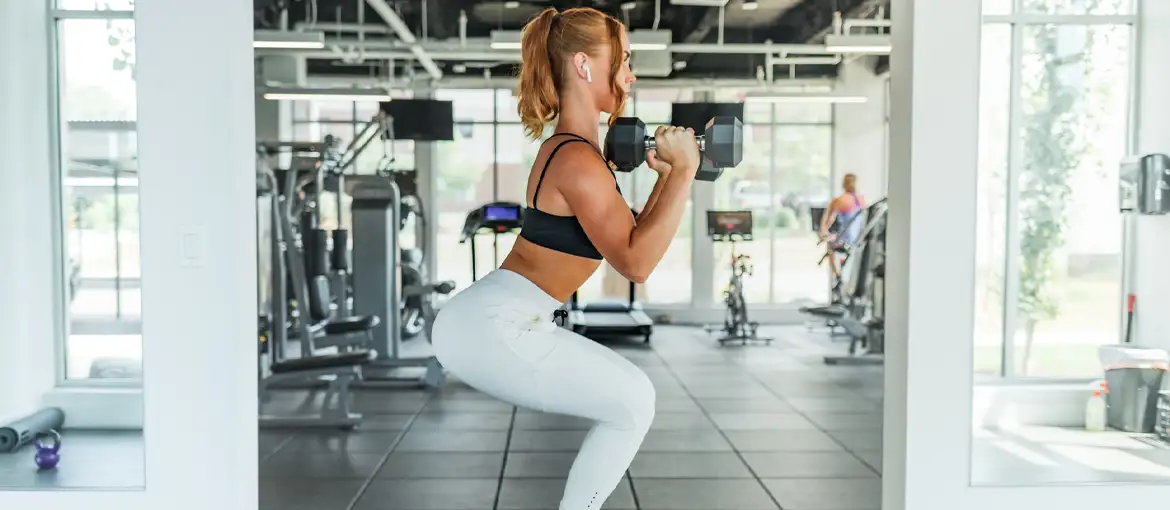 Fitness has a lot of benefits. You must stick to a routine for a longer time. Apps may help you in the process.
An app can assist you, it can be your personal trainer or partner. This might keep you motivated.
Continue reading if you want to find out what the best exercise and fitness apps are.
An overview of the best fitness apps:
How do you decide what the best fitness app is for you
There are a lot of fitness apps available and it can be hard to decide which one is the best for you. 
Consider these factors before you download an app:
Fitness goals. What is your goal? Do you want to increase your strength or improve your running distance? 
Equipment needed. Choose an app that is compatible with your situation. If they use equipment that you don't have, it's hard to do the workout.
Credible instructors. Choose an app that uses workouts created by fitness experts.
Budget. The apps in this list have a free trial. You can use the app and see if it is something you wanna invest some money in.
User reviews. Don't take them too seriously but check them out and learn more about the app you are interested in.
Nike Training Club - Best fitness app that is available for free
With the free Nike Training Club app, you can work out with Nike trainers. 
When you download the app, Nike shows you personalized workout suggestions. 
You can do a lot of exercises on the app, including HIIT, core, strength training, yoga, and cardio.
Pros
The app is free
A lot of filters to create the perfect workout
Including a warmup and cooldown
Cons
It requires a lot of storage space on a mobile device
Sometimes it is not beginner-friendly
Not able to listen to your own music list
Peloton - Best tried-and-true app for fitness
Peloton is known for the cycle classes, but they also offer workouts for strength training, outdoor running, HIIT, and yoga.
Pros
A high review rating, 4.9 out of 5
Modifications possible while working out
Threadmill and cycling classes included
Cons
Resistance levels on Peloton may be different than non-Peloton machines for cardio
You can't see the elapsed time during a class
For beginners, some classes may be too hard
Centr - Best fitness app for men
Chris Hemsworth created this app and shared his methods here.
Centr offers you meal plans, recipes, and daily workouts.
The personal trainer of Chris Hemsworth, Luke Zocchi, is pushing you to the limit. Also, Gunnar Peterson is a guide during the workouts.
Some people say that the app is not beginner-friendly, though.
Pros
Workouts and meals are weekly planned
The app includes a warmup and cooldown
A lot of possibilities for training styles
Cons
Not beginner-friendly
Expensive suggestions for ingredients and recipes
Your progress can be tracked but you have limited options
TRX Training Club - Best training app for low-impact strength training
TRX uses your body weight and gravity for full-body workouts.
The classes are live and they offer them daily.
Pros
More than 500 workouts available
It is possible to listen to your own music
It can be challenging for beginners and advanced athletes
Cons
Suspension straps are required
The workout styles are not extensive
On Android, navigation might be difficult
Jefit Workout Planner Gym Log - Best training app for strength training
On this app, it is possible to create weight training workouts that are custom. Also, you can record reps and sets.
There are a lot of workouts and features available on the app.
There is a free version available. However, it might be a good investment to get the paid version because then you have access to the best features.
Pros
Custom workouts are possible
You can share stats with other app users
Analytics options (paid)
The free versions offer more than 1,400 exercises
Cons
Activities for non-strength-trainings are limited
A subscription is required when you want to use all features
Glo - Best app for yoga
On this app, more than 4,000 classes are available. Live classes are possible as well. 
You can also download classes and use the app when you are traveling.
Pros
Suitable for beginners and advanced people
You don't need Wi-Fi
Cons
The variety of different styles is limited
The app freezes sometimes on Android
Strava - Best runner and cyclist app
Strava is essential when you love to cycle and run outside. 
It maps your routes, offers challenges, shares your location with friends for safety, and tracks progress.
Pros
There is a free version and a free trial for 30 days
The community feeling is strong
Features that track the performance
Cons
A paid version is necessary when you want access to most features
Not much choice for strength training classes
Fit Body - Best fitness app for women
A great community for women. Set fitness goals and reach them with this app.
The duration of a class is half an hour or less. There is also an option to follow the foam rolling and stretching videos.
Pros
Meal plans and nutrition tips are available
Your workouts are tracked
Cons
Advanced people may not be challenged when using this app
The bottom line
Using an app for exercises may be very effective for you to reach your fitness goals.
Whether you are a beginner or an advanced athlete, the right app is available for you.
Take advantage of this list and start moving today!